Reliable and stable leadframe package
Amkor's Plastic Dual In-line Package (PDIP) has a proven track record and is an ideal choice for assembly of logic, memory, microcontrollers and other devices in a wide range of applications. The straight leads of Amkor's PDIP, with 100 mil pitch, allow for easy board mounting (through-hole wave soldering) or socket insertion.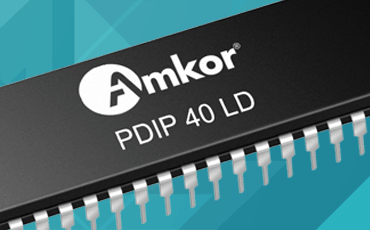 Features
Standard JEDEC package outlines
Multi-die production capability
Turnkeytest services
Green materials are standard – Pb-free and RoHS compliant
Questions?
接触一个Amkor expert by clicking the request info button below.